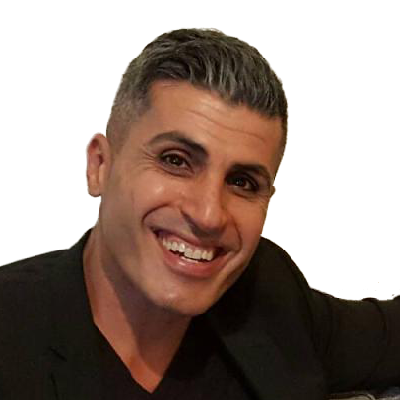 Anthony Elcheikh - Founder, CEO & Group MD
---
Anthony is an experienced property professional and the CEO and Founder of JTX Group and its subsidiaries. His corporate background is as a Director and Senior Executive. He has extensive experience in development and investment and a passion for real estate and the property market. Immersed in the property development industry for more than 20 years, he has built extensive experience and networks both on and offshore. Anthony has helped many institutional investors and high net worth individuals to invest in the Australian property market through the use of Special Purpose Vehicles.
Luke Chamberlain - Director of Project Delivery
---
Luke is an experienced civil and structural engineer, registered builder and development manager. Luke oversees our partnership with our preferred builder partner and manages times lines and project delivery. He is intimately involved in all projects from acquisition through to completion and manages the end to end operations.
Allan Bennett - General Manager
---
Allan spent 25 years working with major Australian corporates across industry sectors holding business leadership, innovation, sales and marketing roles. As well as with JTX, Allan has worked with a number of Property Developers in several capacities including site acquisition, project development, real estate sales and marketing. Allan joined the JTX Group five years ago as General Manager and has also invested in a number of projects.
More about Anthony:
Together with his team of expert consultants and managers Anthony creates certainty and minimises risk with his unique ability to secure pre-commitment from leading industry operators to take part in the group's mixed use developments. These include anchor tenants from retail, big box, convenience retail, brand name hotel operators, corporate medical, food and beverage, aged care and childcare providers as well as national affordable housing providers. With preferred relationships JTX can map locations to provide certainty to council, investors, tenants and operators showing overlays for a unique mix of uses.
Anthony is at heart an investor and passionate pioneer of "live, work, entertain and communal integrated developments". It is this perspective that led to the creation of The JTX Group and the JTX Joint Venture Model. Whilst JTX offers an end to end property development service, Anthony specialises in the sourcing, structuring, funding and optimising the return on investment of large scale mixed use projects whilst still managing smaller scale apartment and multi-unit residential projects.
He works with a small group of repeat investors, including offshore and local joint venture partners, who are sophisticated, professional individuals and institutional investors.