JTX Construction and Development Group releases pictures of Box Hill council carpark site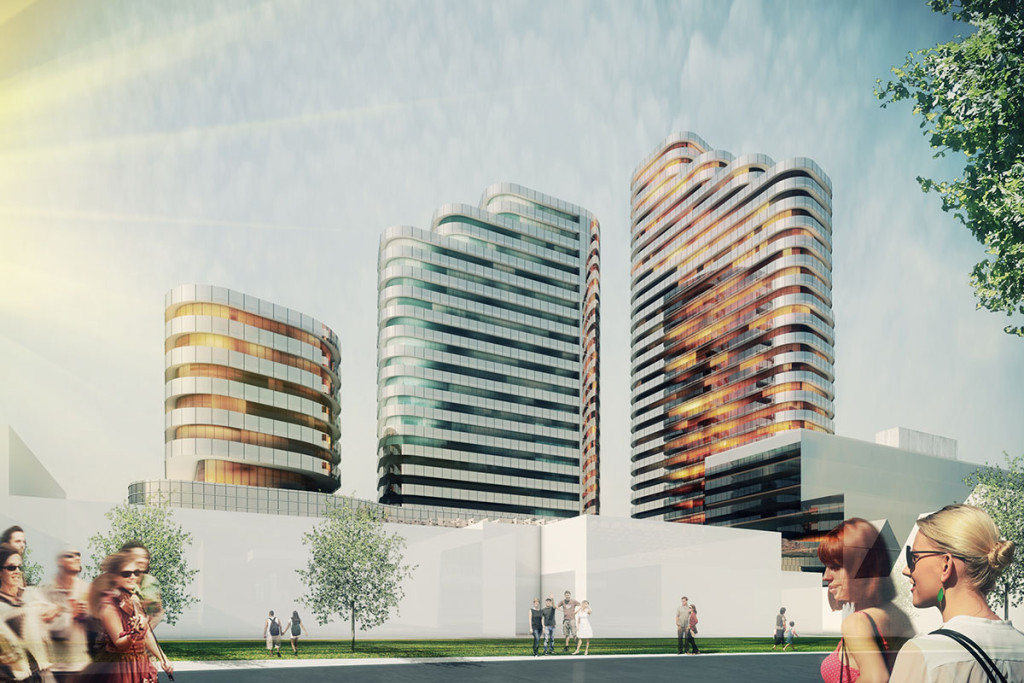 BY PADDY NAUGHTIN, WHITTLESEA LEADER
---
Images of what could become the largest ever development in Box Hill have surfaced online as part of a construction group's bid to develop a council-owned carpark.
The three residential towers and shopping centre, designed by JTX Construction and Development Group, were posted online as part of its expression of interest application to buy the carpark and childcare centre at 517-521 Station St, which Whitehorse Council last month resolved to sell.
CARPARK SALE INFURIATES TRADERS
The $250 million development would be called Oxbridge Rise, with the images showing three residential towers — of nine, 22 and 29 storeys.
Three levels of each tower would be devoted to retail, commercial, and recreational spaces, with a cinema, fitness centre, restaurants, allied health, pathology laboratory, supermarket and childcare centre.
The plans also show three levels of underground parking.
Whitehorse Council made headlines for placing a 'for sale' sign at the site of the carpark before councillors had even voted to sell it on May 16.
The council has previously said it did not have a buyer lined up for the site, and last week the carpark had not yet been sold.
When asked by the Whitehorse Leader whether anyone from the council had been in talks with JTX or other developers before councillors voted on the sale of the carpark, council's corporate services general manager Peter Smith said: "Council is currently undertaking a confidential procurement process and is not in a position to make any comment at this time."
But JPP Buyer Advocates director Ian James warned there was an oversupply of units in Melbourne.
"If development is left unchecked out into our growth corridors it will be very good for people trying to rent, but not very good for landlords," Mr James said.
JTX chief executive Anthony Elcheikh could not comment on the Oxbridge Rise design specifically, but said JTX developments were about making "smart living" inclusive for all.
To read the original article online click here.